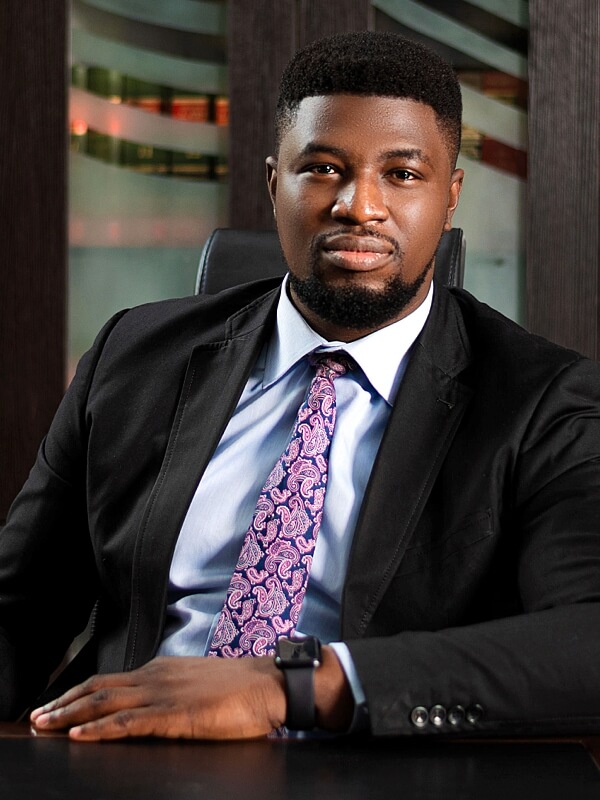 Bodunde Adenola
LL.B (Hons.), BL, LL.M
Associate
Bodunde Adenola is a talented lawyer with interest in various areas of law including energy and commercial law, corporate law, human rights and policy design and implementation. He is a diligent practitioner who aims at excellence and is committed to improving himself and becoming an expert in the corporate and energy law sphere.
Bodunde's competency includes but are not limited to regulatory compliance, drafting and review of legal, commercial and legislative documents, legal advisory, litigation and alternative dispute resolutions. He has advised various Governmental and non-governmental entities on corporate issues including bonds and taxation and represented them in litigation and arbitration proceedings.
Bodunde was part of a legislative reform team engaged by the Distinguished Senator Tolu Odebiyi; the Vice Chairman of the Senate Committee on FCT to advise on a proposed amendment of the sexual offences' laws in the Federal Republic of Nigeria in 2020. He is also a member of the team appointed in August 2020, as consultants to the Ad-Hoc Committee of the Nigerian Senate for the Review of the 1999 Constitution of the Federal Republic of Nigeria (as amended).
Area of Interest
Energy Law, Corporate Law, Litigation, Policy Development, ADR
Professional Membership
Nigerian Bar Association
Positions Held
President – Law Students Association of Nigeria, Benson Idahosa Univeristy Chapter (2015/2016).
Member – Students Representative Council, Nigerian Law School, Abuja Campus (2016/2017)
Member – Legislative Reform Team Under the Office of the Distinguished Senator Tolu Odebiyi, The Vice Chairman, Senate Committee On FCT (Amendment of Sexual Offenses Laws).
Member – Consultancy Team to The Ad-Hoc Committee of the Nigerian Senate for The Review Of The 1999 Constitution of The Federal Republic Of Nigeria (As Amended).