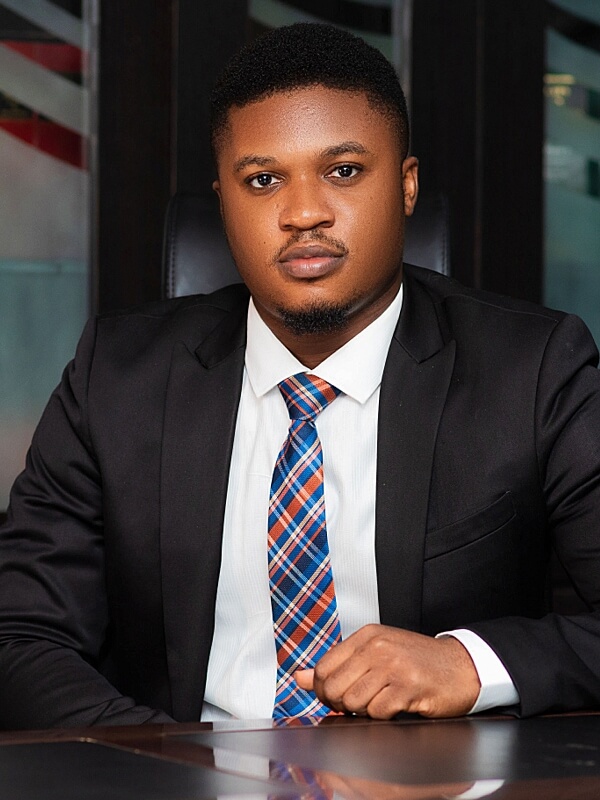 Damilola Olatunji
LL.B (Hons.), BL
Associate
Damilola Olatunji is a young professional whose interest in Private and Property law, Intellectual Property Law (especially Copyright, Patents and Industrial Designs) Corporate Law Practice, Sports and Entertainment Law has set him apart in the legal profession thus far.
Since his undergraduate days, Damilola has prevailed in his niche. He was the Chairman Constitutional Amendment and Drafting Committee, National Association of Osun State Students and with a group of friends, set in motion djetlawyer.com an Online based legal academic resource where he serves as consultant and publicist.
Damilola advises Commercial Banks, Corporate entities and individual investors on obtaining, securing and recovering credit facilities thereby fostering economic liquidity and growth. He has also registered several patents and trademarks including the registration of a Nigerian futuristic automobile as a patent.
Damilola has a keen interest in sports and entertainment law where he acts as an agent and helps upcoming and vulnerable music artistes and footballers secure favourable deals and contracts. He has written several papers in sports law including a published work titled "The Court of Arbitration for Sports: Its Powers and Jursidiction vis-à-vis the Nigerian Professional Football League".
Areas of Interest
Land & Property Law; Intellectual Property Law; Media, Entertainment and Sports Law; Corporate and Commercial Law Practice.
Professional Membership
Nigerian Bar Association, International Organization of Management Professionals.