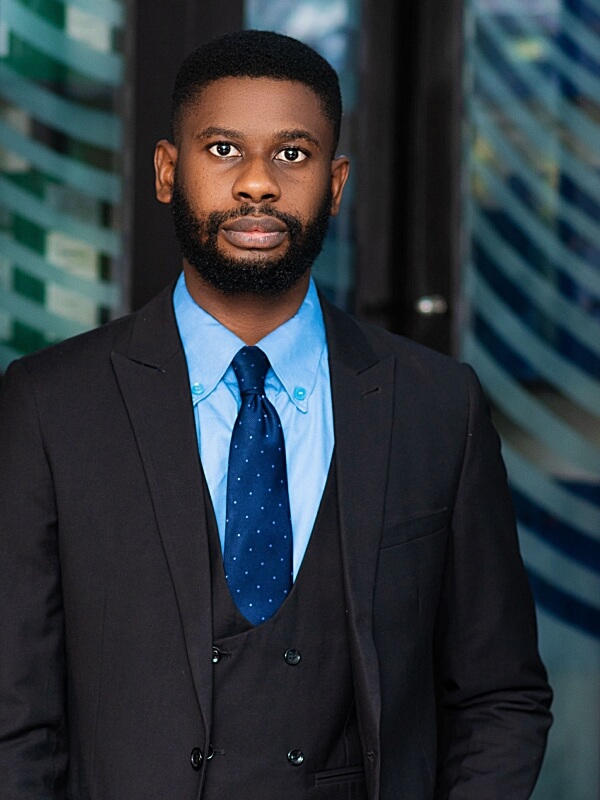 Martin Obaze
LL.B (Hons.), BL
Associate
Martin Obaze is a brilliant and dedicated lawyer whose interest runs across various areas of law which include Criminal law, Human Rights, Sports and Entertainment law and Alternate Dispute Resolution. He is an industrious legal practitioner whose objectives are achieved by observing a high standard of professionalism, diligence, through proper case management, and excellence, through low risk and high reward techniques.
Martin Obaze is a distinguished member of the pioneer class of his alma mater Central University, Ghana. He was a key member of the Moot trial team and finalists of the Yaw Oppong Internal Moot competition, Central University, Ghana (2016).
Martin willfully and dutifully performs his function as the official secretary of the firm, this demands amongst other things, that he attends important meetings such as meetings with the Solicitor General of the Federation and former Attorney General of the Federation being noteworthy mentions.
Martin Obaze was a member of the team that prevented International ignominy by bringing a swift end to the Unconstitutional and illicit attempt to attach and sell the Central Bank of Nigeria in 2021. He has shown growth and appreciation in the must have skills that are the bedrock of the legal profession, which includes drafting of documents and court processes, advocacy, and good communication skills.
Area of Interest
Criminal law, Human Rights Law, Sports and Entertainment law, Alternate Dispute Resolution
Professional Membership
Nigerian Bar Association